Event Navigation
What is FM419?
FM419 is a youth & young adult evangelism training of the Billy Graham Evangelistic Association of Canada that will show young people how to live a life that pleases God and equip them to share their faith in Jesus Christ with others. FM stands for "follow me" and comes from the scripture verse in Matthew 4:19, where Jesus says to them, "Follow me, and I will make you fishers of men."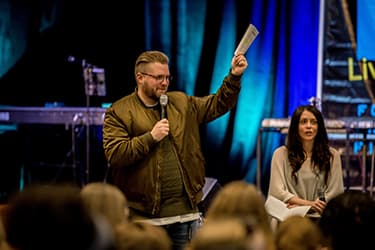 We believe that youth and young adults across the country NEED this training. As a result, we have developed FM419 to be an online training event.
The course will be two hours in length, with times of worship, teaching, and discussion. You have the option to use the worship provided, or if restrictions permit, use your own worship ministry.
If restrictions are light, we encourage youth & young adult groups to gather to participate in this training. However, if restrictions are heavy, individual youth & young adults will still be able to participate online!
When you register your youth/young adults group for FM419, you will be equipped with everything you need to host this engaging and impactful online event.
---
How to Participate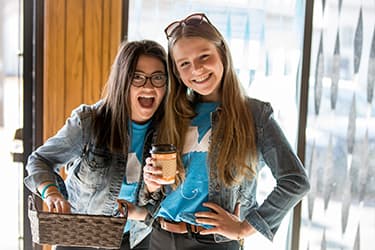 Register your youth &/or young adults group below
Receive your FM419 Host Kit & Participation Packages later this summer
Encourage your youth & young adults to participate (social media graphics will be available in June)
Participate in FM419

Gather your youth/young adult group together on September 10, 2021, if restrictions permit
Equip youth/young adults to participate at home, if individuals are unable to gather
Click below to register your group for FM419 Online
---
Frequently Asked Questions
Who runs FM419 & why?
FM419 is a youth & young adult evangelism training of the Billy Graham Evangelistic Association of Canada (BGEAC) as a part of the Greater London Celebration journey. BGEAC has been working with local churches in the Greater London region for over a year to train & equip believers for evangelism.
The Greater London Celebration with Will Graham is an evangelistic outreach weekend event that will take place October 2021 to proclaim the Gospel in Greater London.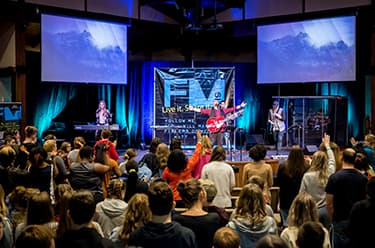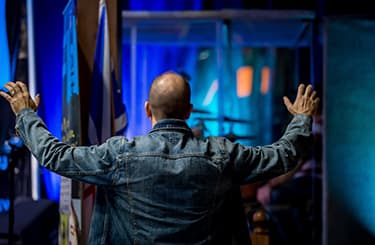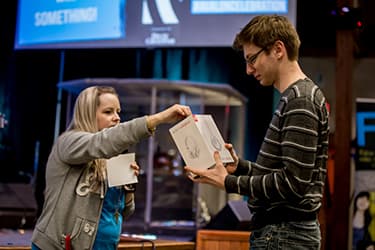 Is there a cost to participate in FM419?
There is no cost to participate in FM419 due to the generosity of our donors. If you would like to consider partnering with us, you can give a free-will offering below:
Who should attend FM419?
Youth (junior & senior high), young adults, youth pastors and youth leaders – anyone who wants to see God move in mighty ways in their generation.
Who is required to register?
Pastors and leaders can register their youth/young adults groups. Registration is not required for individuals.
How do I register for FM419?
Register your youth group & young adults group on our website:
Register
What is included in my registration?
Access to FM419 Online
FM419 Host Kit, which will equip you with everything you need to host FM419
A FM419 Participation Package for each person who participates in the training
Do I have to participate on September 10, 2021 or can I participate on a different day?
We encourage you to participate on September 10th in order to be a part of the livestream pre-show and interactive prize-giveaways, however, you can host the training on a different day if you have scheduling conflicts.
What are the session topics?
FM419 will cover the following topics:
WHAT DOES MY WALK WITH GOD LOOK LIKE?
Young people will reflect on their Christian walk and learn Biblical ideas to help them grow in their faith.
HOW DO I DEAL WITH THE CHALLENGES OF LIFE?
This session looks at balancing our hectic lifestyles with God's true purpose for our lives.
HOW DO I TELL OTHERS ABOUT JESUS?
Youth will learn how to share the Good News of Christ in a non-threatening way that their friends can accept and digest.
HOW DO I HELP FRIENDS GROW IN THEIR WALK?
This is where young people learn the steps to stand beside, direct, and nurture those who have begun their own Christian walk.
How will this course help youth & young adults?
When young people participate in FM419, they will closely examine their own Christian walk. Where are they going? Are they on the right path? What can they do to draw closer to God? The FM419 training will equip them with tools and verses from His Word to keep them accountable and energized as they walk in His ways.
Scriptures tells us to be bold and share the Good News of Jesus Christ. FM419 helps equip youth to do that by sharing their faith with proven BGEAC tools to encourage those who are taking their first steps to eternal salvation.
---
This Celebration would not be possible without the support of the following organizations.